AHA Lightening Gel HQ 30ml
AHA Lightening Gel HQ
Fixderma AHA Lightening Gel is a fast-acting skin-lightening agent with premium ingredients that are clinically proven to reduce dark spots, discolorations, and hyperpigmentation. Formulated with a potent blend of Alpha Hydroxy Acids (AHA), this gel effectively penetrates deep into the skin's top layer to help remove dead skin cells.
This product is ideal for supporting cell renewal after removing dry and dull skin for a lighter complexion. It combines skin exfoliating agents with antioxidants, which protect the skin's surface from UV damage, and tyrosinase inhibitors, which help prevent hyperpigmentation. Enjoy a luminous skin tone with FCL AHA Lightening Gel.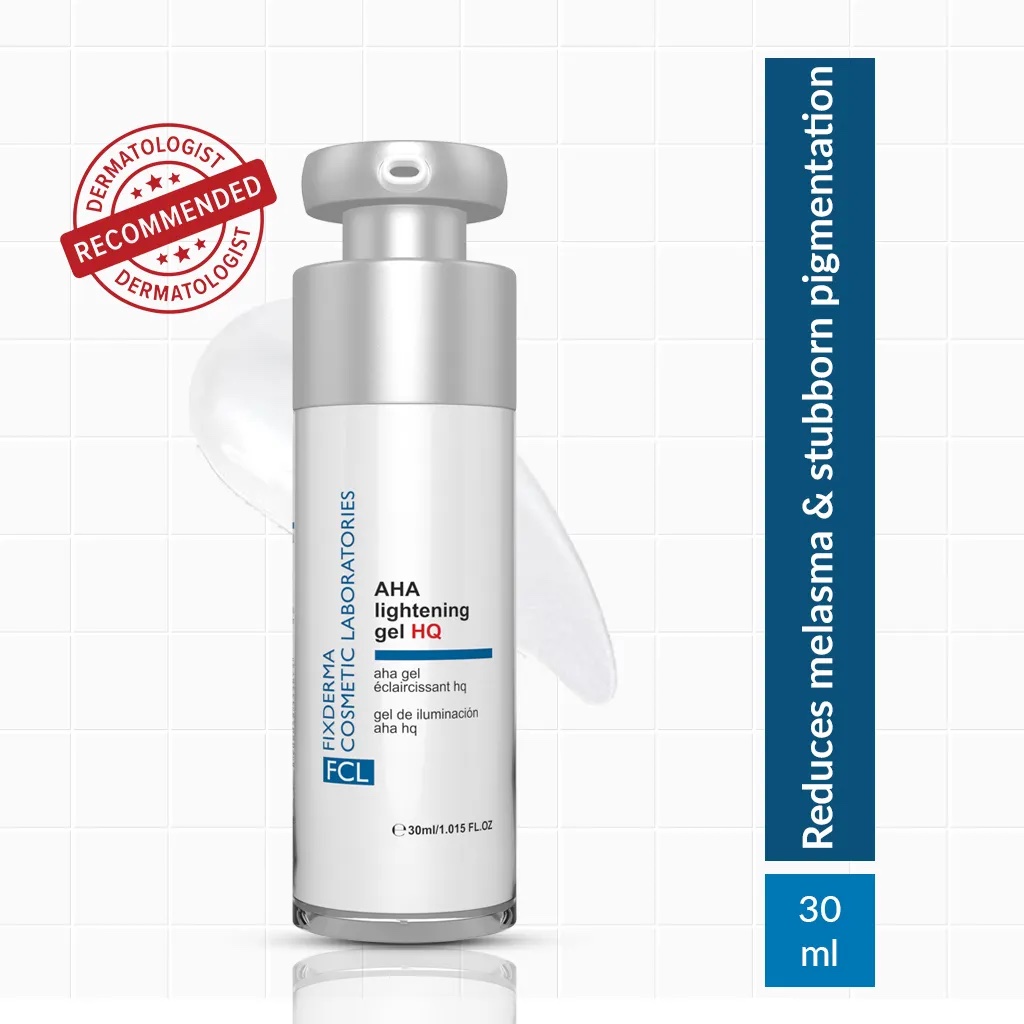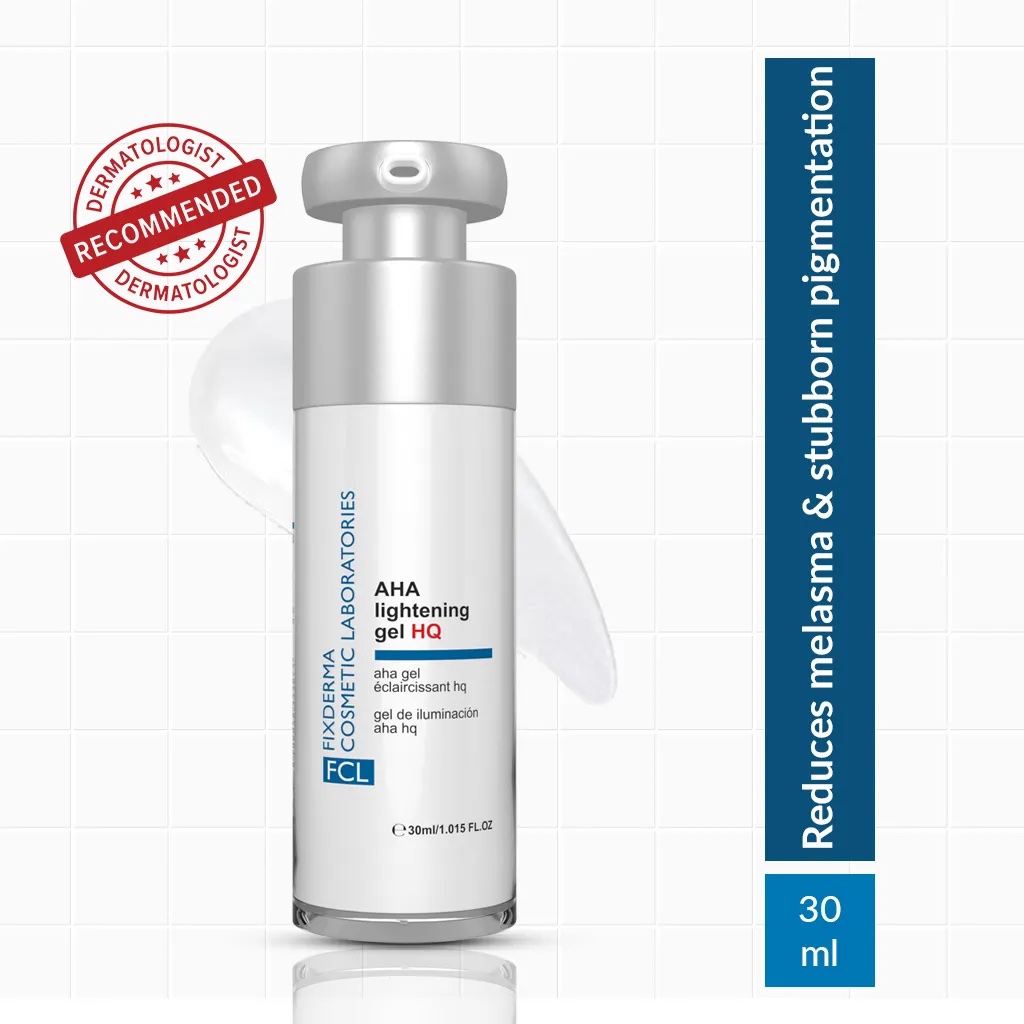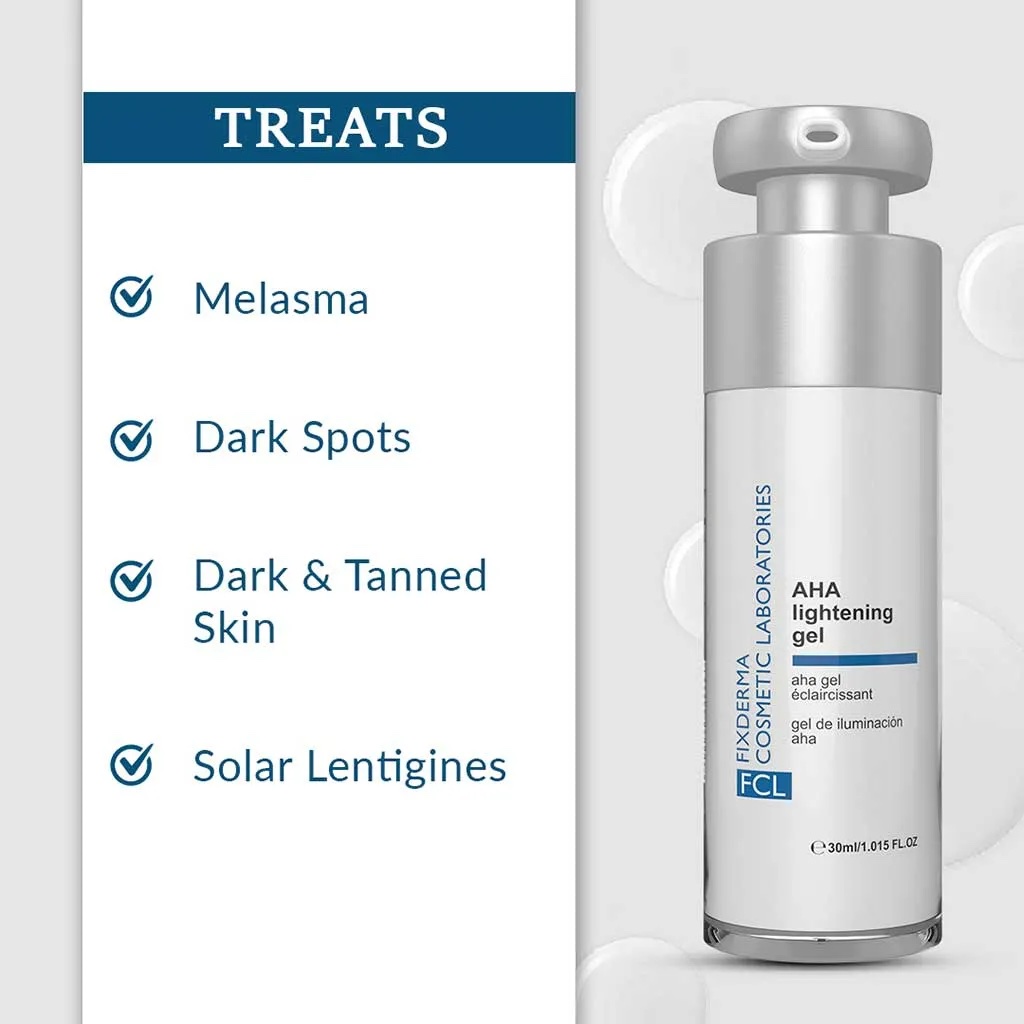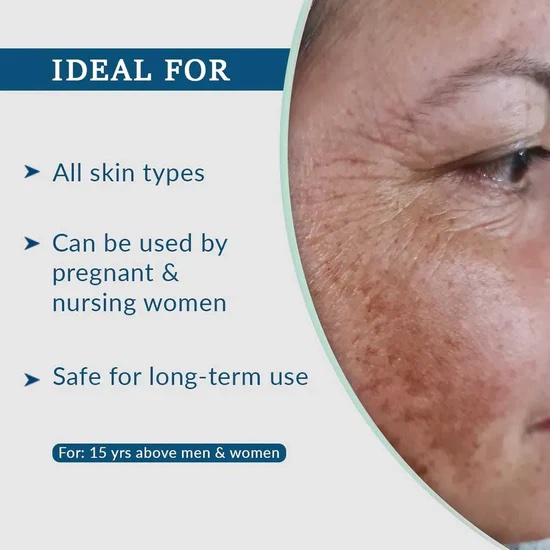 FCL AHA Lightening Gel for All Skin Types

Fixderma AHA Lightening Gel offers gentle yet powerful results. Its skin-lightening formula works on all five of the primary types of skin: normal, oily, dry, combination, and sensitive. Each skin type requires a unique approach to skin lightening. The AHA Lightening Gel provides an appropriate solution for each one.
Every type of skin is prone to different levels of dark spots. Whether they develop melasma or have major sun-damaged skin, FCL AHA Lightening Gel can help. The gel contains specialized ingredients, including hydroquinone (HQ), which is known for its skin-lightening capabilities. Be sure to do a patch test on your arm before using this gel on your face.


Suitable for Pregnant and Nursing Individuals
You don't have to skip your skincare routine when you're pregnant or nursing. Fixderma AHA Lightening Gel is a topical product best used on the face and neck areas. It is not consumable which would put babies at risk. Instead, this skin-lightening gel gently removes dead skin cells in the affected area to create a uniform skin tone.
Use with caution if you intend to apply it in areas near the baby, including the breasts and stomach. For best results, we recommend using FCL AHA Lightening Gel in conjunction with other Fixderma products, such as the FCL Chemfree Sunscreen during your daytime skincare routine.


Safe for Long-term Use
If you have severe discoloration, you may need to use skin-lightening products for a longer period. In this case, we recommend FCL AHA Lightening Gel HQ. It is formulated with high-quality ingredients that are safe and effective in the long run. These ingredients will help reduce and prevent discoloration while restoring your skin's natural glow. Ingredients include:
Glycolic Acid: An exfoliation agent. This ingredient effectively removes the dead cells from the skin's outermost layer to reveal brighter and fresher skin.
Hydroquinone: A powerful skin-lightening agent. It reduces the formation of melanin to avoid patches of dark skin.
Milk Protein: This ingredient is effective in regenerating stressed and aging skin. It helps with evening pigmentation.
Multifruit BSC: A gentle blend of fruit acids that aid in exfoliating the dead skin layer, removing hyperpigmentation, minimizing scars, and promoting cell renewal.
Grapefruit Extract: Contains antioxidants and vitamins for a wide range of anti-aging benefits, including skin tone evening and free radical protection.
Alpha Arbutin: An active ingredient in fading spots. This natural skin-brightening agent controls skin pigmentation to help brighten skin.
RonaCare Pristine Bright: This special formula helps create the coveted porcelain-like complexion. Its effects bring a youthful glow and luminous radiance.
Should you notice positive effects, we recommend minimizing your use of AHA Lightening Gel. Although it is safe for long-term use, it is still a potent treatment. Consider keeping it around for maintenance therapy or use under your doctor's supervision.


Resolve a Range of Skin Concerns
AHA Lightening Gel helps you achieve vibrant skin by targeting a wide range of skin concerns, including:
Melasma: A form of hyperpigmentation that appears as patches on the skin.
Sun Damage: A result of overexposure to UV rays, which can cause discoloration, wrinkles, and sunspots.
Skin Trauma: Comes from different skin injuries, such as acne and cuts.
Renew your skin and enjoy a brighter, more even-toned complexion with this therapeutic topical gel.


AHA Lightening Gel HQ by FCL: Buy Online Now
FCL AHA Lightening Gel HQ and Non-HQ are available for purchase online. If your skin doctor recommends hydroquinone for your melasma or hyperpigmentation, the HQ version is best for you. Be sure to speak to your doctor for advice before selecting any FCL brightening product for any skin condition.