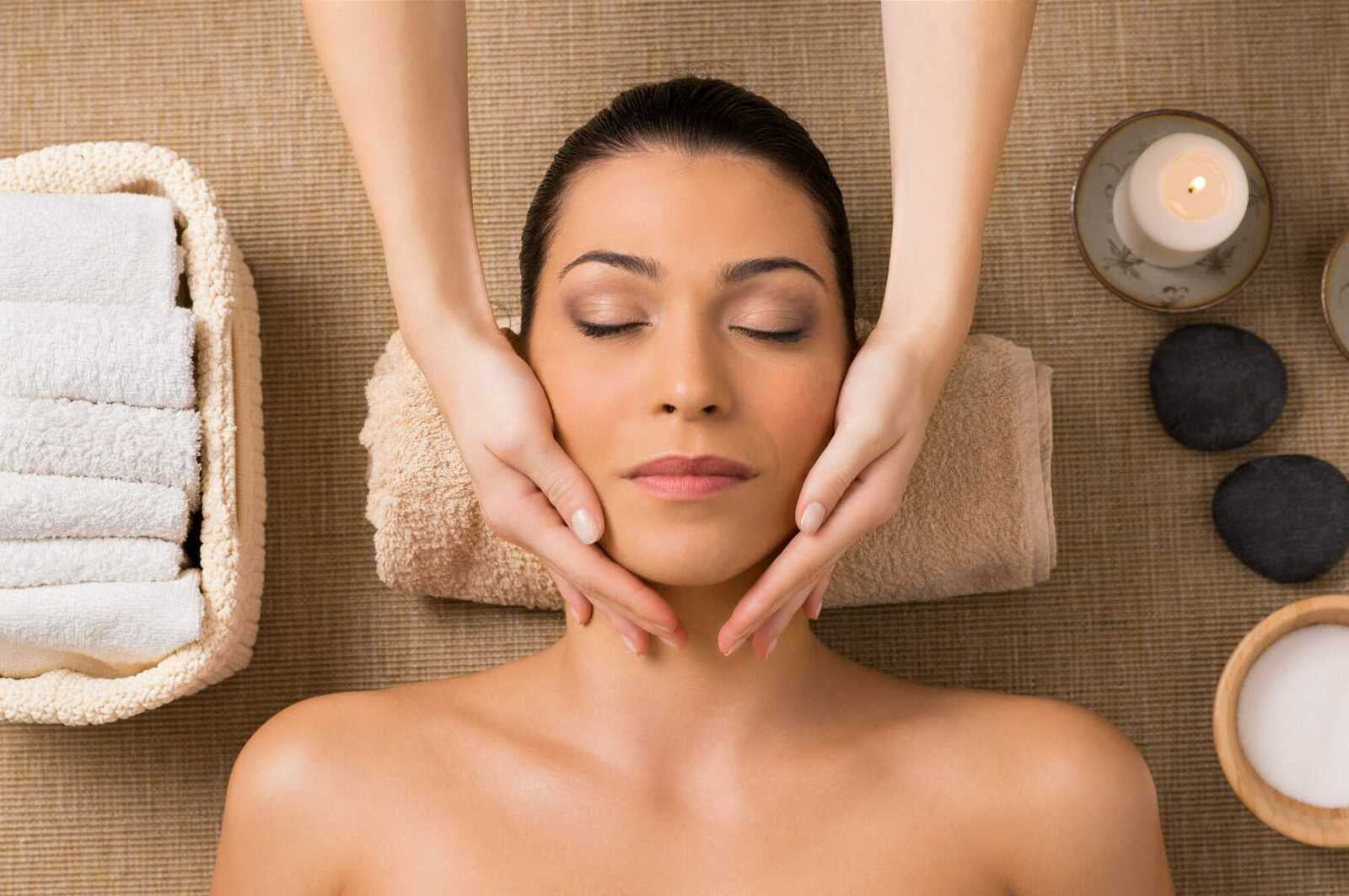 Did you know that there are more than 10 million weddings that occur in India every year? If you want to look your best on your big wedding day, you should consider pre-bridal packages. Bridal packages consist of a variety of treatments that are designed to make you look your best.
These may consist of skincare treatments, cosmetic treatments, and so on. But what exactly should you expect from Indian bridal packages? How can you know that a specific bridal package list is right for you?
Keep reading and learn more about the luxurious treatments you can expect.
Pre-Bridal Packages for Chemical Peels and Facials
Your skin is the first thing that people notice when they see you. The problem is that skin can suffer from a lot of problems. Even if you try to take care of your skin, you may have common issues like acne, wrinkles, scars, and so on.
Before you fret over any pre-bridal packages list with price, it's first important to consider your skin care options. Countless wedding bridal packages focus on skincare. You'll have to choose one that's right for your skin type.
Consider what your most prominent skin problems are. Are you concerned about the texture or tone of your skin? Do you have acne or acne scars?
Do you have wrinkles or sagging skin? All of these issues can be improved with the right pre-bridal packages list. While there are many bridal facial packages, most of them aim to address a specific issue.
This is why you have to pay special attention when choosing pre-bridal packages near me. You don't want to waste your time and money by accidentally choosing the wrong one. Consider bridal skincare packages that include chemical peels.
Chemical peels come in different strengths. Some will exfoliate the upper layer of your skin and leave your face feeling nice and smooth. Others may penetrate the deeper layers of your skin.
This is ideal if you want to reduce the appearance of dark spots, scars, and blemishes.
Understanding Your Options
The deeper the chemical peel goes, the longer your skin will have to recover. So, make sure you don't get a chemical peel a few days before your wedding.
There are also bridal packages near me that focus on facials. Facials are designed to hydrate and heal your skin. If you feel that your skin has been dry and irritated lately, a soothing facial should solve the issue.
These facials often use natural ingredients like aloe vera to calm the skin and lightly exfoliate your complexion. After the treatment, your skin will feel very soft and dewy. Facials don't take very long to complete, and they don't have any downtime.
This ensures that your skin will be ready for your wedding. Facials for dry skin are especially moisturizing. If your skin is oily or acne prone, you may be better off choosing a clarifying or exfoliating facial.
This will clear out your pores and leave your face feeling squeaky clean. These options can reduce the appearance of shiny skin as well. If you look at a bridal packages list with price, you'll find that most facials are affordable and highly gratifying with the results.
This is because they are relatively simple procedures. But you should always check a pre-bridal packages list with price near me before you make your decision.
Packages for Microneedling, Dark Spots, and Acne Scars
Microneedling is one of the most popular skincare treatments out there. If you get a full bridal package, there is a good chance that this treatment will be in there. Many bridal package offers will throw in microneedling with facials and other treatments to improve your skin.
It is a simple procedure in which your skin is exposed to many small needles. This may sound tortuous, but it is really a very mild procedure.
The needles are so small and thin that you won't feel much more than a few pinches on your skin.

The point of this procedure is to stimulate your skin's ability to make collagen. Collagen is what makes your skin taut and elastic. Your skin has plenty of collagen when you're young.
But as you get older, you will start to lose a small percentage of collagen every year. This will make your skin saggy and wrinkled. It won't have the same elasticity that it used to, either.
Microneedling forces your skin to produce more collagen. This ensures that your complexion is firmer and more youthful than before. You can also consider a bridal package price list that includes dark spot treatments.
People develop dark spots for many reasons. They often result from excessive sun exposure. They may also occur due to acne scars or pregnancy.
Fixing Your Skin Problems
Some people are also predisposed to having dark spots because they are more effective at producing a dark pigment called melanin. You can lighten these dark splotches with a variety of treatments. The first line of treatment is topical products.
Lightening products, such as vitamin C, can be a big help. There are plenty of facials that are designed for lightening the skin and making the skin more even. These facials do wonders for those who have dark spots on the upper layers of their skin.
But if your dark spots penetrate deeper, you may need a more intense treatment. Skin lasers may be the best option. They target dark skin cells and eliminate them.
Others may remove the entire upper layer of your skin. This will reveal the smooth, new layer underneath. Some treatments can help with acne scars.
Acne scars are famously stubborn to remove, but certain treatments can reduce their severity. Laser treatments are great for this. If your acne scars consist of deep pits in the skin, a laser can remove the rough upper layers.
This will then make the scars look much less noticeable. While these treatments can't get rid of scars completely, they may become so minor that no one can notice them. If your acne scars mostly consist of discoloration, laser treatments can also help.
Some chemical peels may help as well. Make sure you double-check the pre-bridal package price before you make your choice. You should always ensure that the bridal package price is within your budget.
Plan Pre bridal sessions of Full Body Laser Hair Removal in advance
Laser Hair Removal is a non-invasive, long-term solution to unwanted body hair. It works by exposing the hair to a concentrated beam of light that destroys the hair follicle, preventing it from producing new hair.
The procedure is relatively quick and can be used on all areas of the body, including the face, upper lip, arms, legs, underarms, back, chest, and bikini line. It is generally well-tolerated and the results are permanent, although some people may need maintenance session to achieve the desired results.
NOTE: Bridal Makeup Packages: Packages include a complete makeover for the bride, including foundation, concealer, blush, eyeshadow, eyeliner, lipstick, mascara, and any other beauty products desired along with hair cut for that perfect hair style. The bridal makeup artist will use their expertise to create a look that complements the bride's individual style and skin tone.
However it is advised that never opt for body bleach, body wax full body or bikini wax which can leave you with side effects and difficult to manage nearing the date of marriage. and instead
Skin Whitening and Acne Treatment Packages
Skin whitening is a very popular procedure and it yields great results. There are various ways of accomplishing this. The first line of treatment is lightening creams.
Depending on the tone of your skin, this may be very effective or it may not do much. If your skin isn't very reactive to topical options, it may be best to use a laser. Just be sure to check a pre-bridal packages list with price in Delhi because laser treatments are often more expensive.
These lasers work by targeting the skin cells that produce melanin. The more melanin your skin produces, the darker your complexion will be. But if you destroy these cells, your skin will be much lighter.

This is also useful if you have dark spots. Once the treatment is done, your skin will look lighter and clearer than ever. Don't forget about packages for acne treatment, either.
The Details
Acne is one of the most common skincare issues worldwide. Most people will suffer from acne at some point in their lives. But some people have it much worse than others.
If you keep developing acne and don't know what to do, consider an acne treatment package. This allows you to treat your acne in different ways. Some packages focus on topical products to dry the pimples and help them go away.
Others may focus on exfoliation. You can also experiment with laser treatments. Some lasers can target your pores and help prevent new pimples from forming. Photo facials and carbon facials are especially good at this.
You can also try laser skin resurfacing if your acne has already scarred your complexion. As always, check a pre-bridal packages list with price in India before you make your decision.
Full Body Polishing Skin Treatment is a great way to reduce tanning and improve the overall appearance of your skin. It involves exfoliation of the top layer of skin to remove dead skin cells, improve texture and tone, and reduce the appearance of fine lines and wrinkles.
It also helps to remove impurities and excess oils that can contribute to tanning, leaving your skin feeling softer and smoother. This treatment can also help to reduce the appearance of dark spots, acne scars, and other discoloration, and it can help to de tan and even out your skin tone.
Additionally, body polishing treatments are also known to help stimulate collagen production, which can help to improve skin elasticity and firmness, giving you a more youthful, glowing complexion.
Bridal Medi Hair Spa
A Hair Spa is a treatment that helps to nourish the hair and scalp, making them healthier and more lustrous. It typically includes a deep conditioning, a scalp massage to stimulate circulation, and a steam treatment to open up the hair cuticles, allowing the conditioner to penetrate more deeply.
It also helps to remove dirt and impurities from the scalp, leaving it clean and refreshed. The result is a head of hair that is soft, shiny, and more manageable.
All About Pre-Bridal Packages for Indian Weddings
Pre-bridal packages are ideal if you want to make sure you look your best for your big day. There are all sorts of packages you can use to make sure that you look fantastic. You can choose between facials, microneedling, and more.
Whatever package you choose, you will surely look wonderful after the treatment, and you'll feel great, too. Are you ready to get started? Book an appointment with us and see what services we have available.